Our Stripe Webhook integration allows you to receive/listen event notifications so your integration can automatically trigger reactions.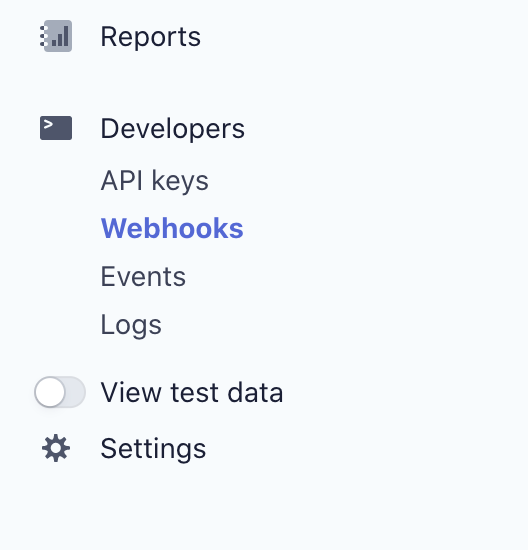 1. if you can go to your stripe account and select webhooks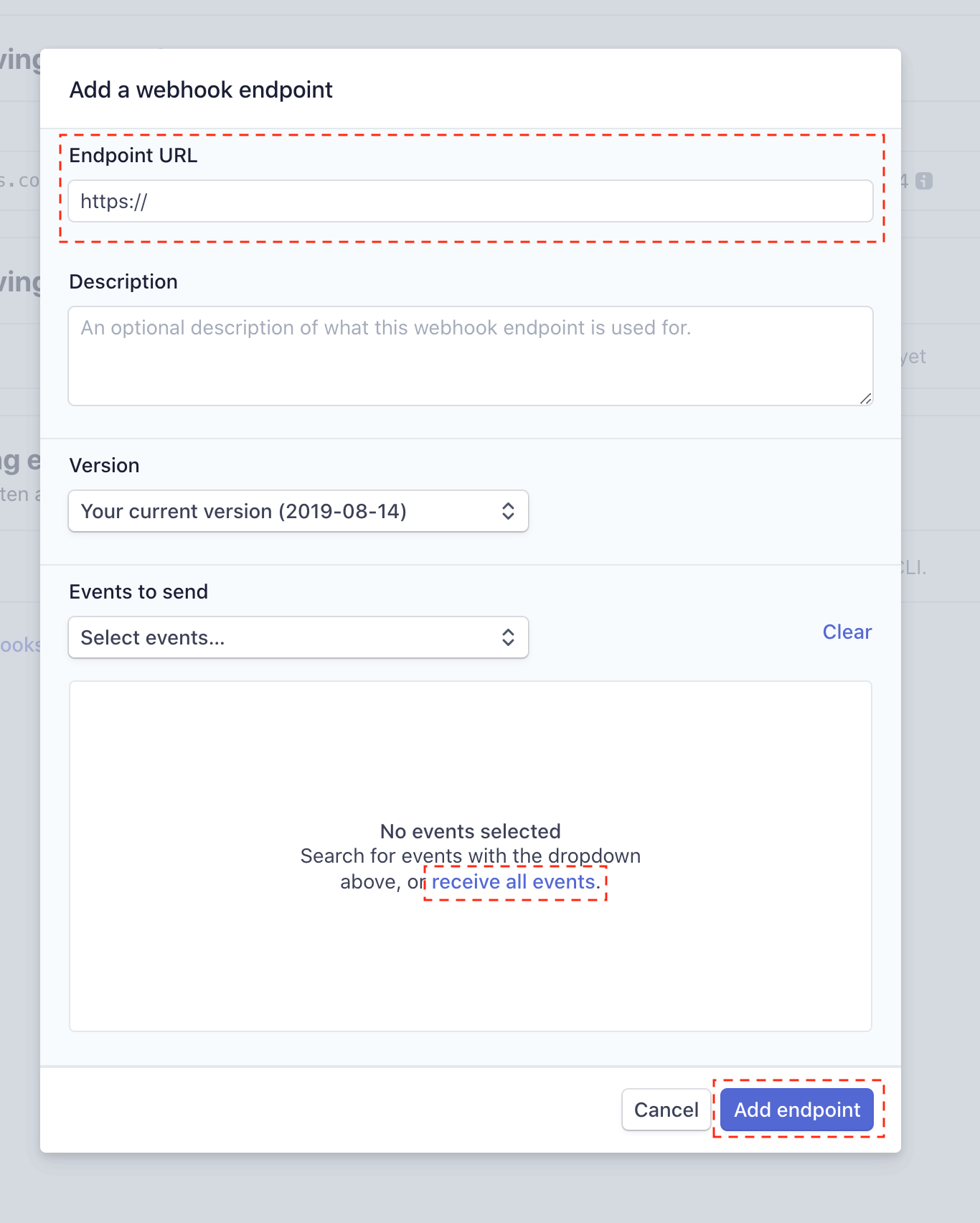 2. Put your endpoint URL provided on the Stripe element sidebar from editor, click receive all events and click "Add endpoint".